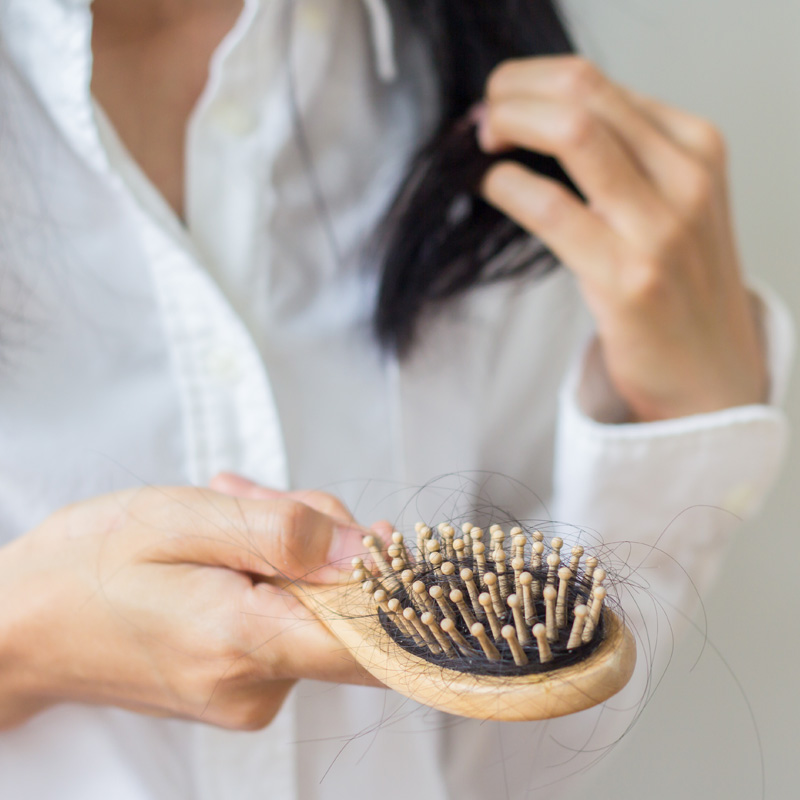 THINNING HAIR TREATMENT
Top 5 Ways for Dealing with Thinning Hair
Thinning hair is an incredibly common aesthetic problem that people around the world deal with throughout their lifetime. Whether you have thinning hair due to genetics or because of over-processing your strands, there are ways that you can deal with losing your hair. With the help of a thinning hair treatment, you can easily restore your locks to their original stature or you can simply use a few hair styling tricks to your advantage. Below are the top 5 ways to deal with thinning hair.
Tip 1: Accessing a Diagnosis
The best way to deal with thinning hair is to figure out why you have it in the first place. The information that you will receive from a diagnosis will tell you whether you should invest in a thinning hair treatment or not. Generally there are an ample amount of underlying causes that attribute to thinning hair such as pregnancy or hormonal changes. Talk to your doctor and see what it is that they recommend for your hair problem.
Tip 2: Buying a Thinning Hair Treatment
There are dozens of different products on the market that are specifically designed to provide individuals with the ability to reverse their thinning hair. With the use of a shampoo, conditioner, or even a special hair treatment, your scalp will receive the nourishment and encouragement that it needs to begin producing as much hair as possible. Not to mention that these thinning hair treatments are generally more affordable than you would think. Depending on the severity of your hair thinning, you may want to consider purchasing the more expensive formulas as they may work better.
Tip 3: Improving Your Diet
You would be surprised at the sheer amount of influence that your diet has on every aspect of your body, including your hair. If you do not have enough minerals in your system, this could lead to premature hair loss. Make sure that you eat enough foods that have iron, protein, and zinc. These could include: soya products, liver, wheat germ, pumpkin seeds, and egg yolks.
Tip 4: Supplements and Vitamins
If you find that you are unable to receive enough nutrition to keep your hair healthy, a great thinning hair treatment is to take advantage of vitamins and supplements. With vitamins such as biotin and sea kelp, your scalp will be able to produce more hair over a shortened period of time.
Tip 5: Disguising the Problem
While you are using the above mentioned remedies for thinning hair, you will need a solution until they begin to work. Using volumizing shampoos and conditioners will give your locks the boost that they need to hide your thinning hair.