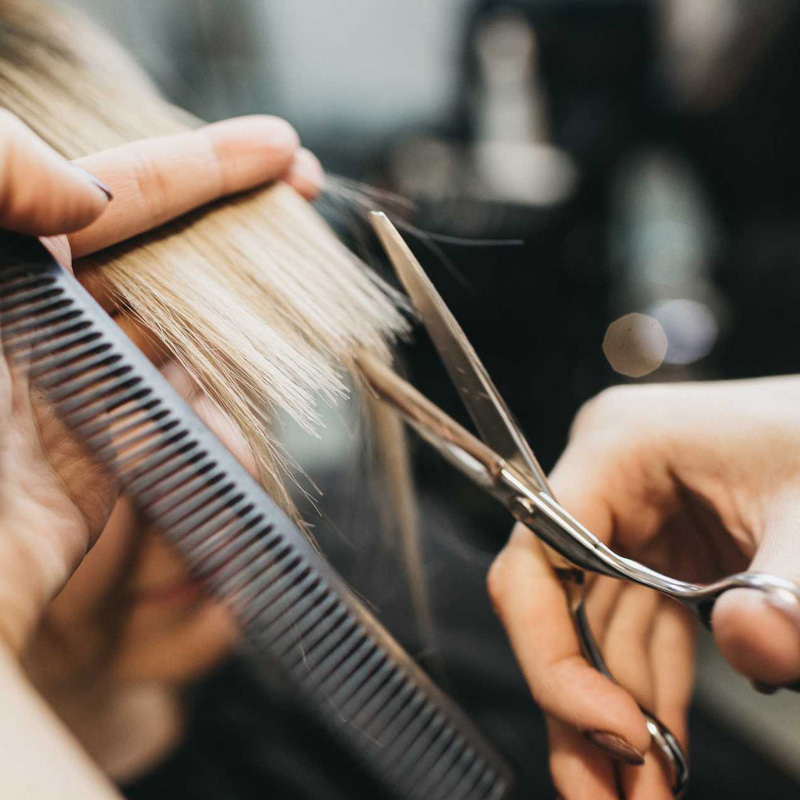 HAIR CUTS
Here at Colors Hair & Skin Studio, we work diligently to meet the needs of our customers. It doesn't matter whether you want a simple trim or a brand new look to redefine your style; we can do it all and more. We pride ourselves on the level of service we provide, whether you are a repeat customer or whether this is your very first time, we welcome all clients and we can't wait to sit and talk with you. Our staff members have years of experience in the industry, and they are hand-picked by us to ensure maximum customer satisfaction. Our stylists are expert in simple trims, new styles and more, so you know you can trust in us to get you that salon style look you know you deserve.
Why Choose Us As Your Salon Provider?
Our customers continue to choose us as their salon provider because they know that we work endlessly to ensure results. Our hair stylists will sit and work with you to ensure that we always have a clear picture of what you want, before utilizing their knowledge, experience and professionalism to deliver the look you want. We can even advise you on a new hair style, taking into account your hair length, facial features and hair color to find a style that compliments you. We have an excellent team of staff members on hand who are friendly and more than up for a chat, so if you're not quite sure what you want, you know you can come and talk with us without any troubles at all.
Visit our other pages to see what other hair care services we offer, or take a look at our products page to find a hair care product that suits your every need and more. We have a huge range in store, so you know you can find whatever you need when you choose Colors Hair & Skin Studio as your hair care provider.