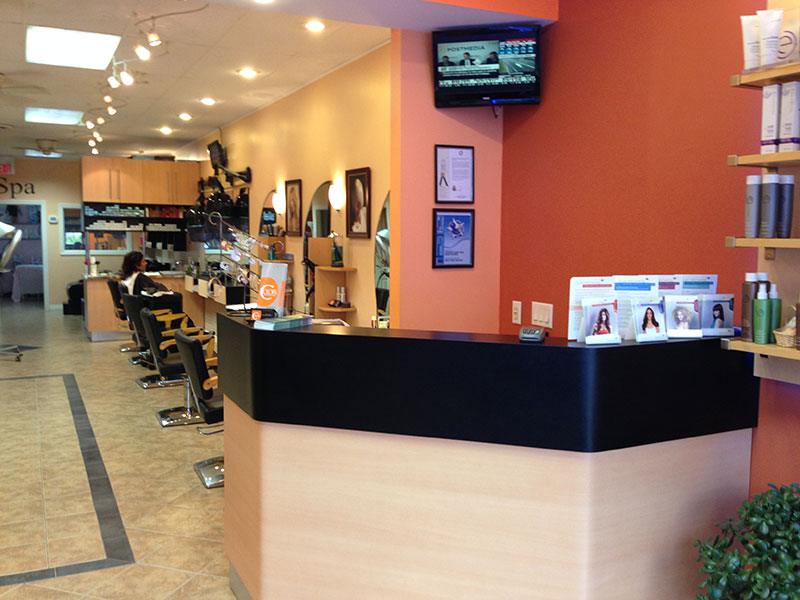 ABOUT US 
Colors Hair & Skin Studio was opened in April 2008 and has now made its mark in the city for its high quality hair cuts, styling, dressing and coloring. The salon is the creation of Angelo Del Giudice, who has held top positions in some of the most successful hairdressers in Ontario.
Conveniently located at Yonge Street and Major Mackenzie, Colors Hair & Skin Studio is an upscale, full service salon, that provides men and women of all ages with the latest look in hair and aesthetics.
A team of trained stylist who are as equally passionate about their craft as they are about each and every guest at Colors Hair & Skin Studio. They believe in providing a work of art for the client by making each person  feel and look their best. We are a strong team believes in working together, sharing ideas, creativity and staying on top of  the latest trends of fashion.
Colors Hair & Skin Studio creates a salon experience that is pampering, relaxing and very personal with excellent results. We give you a wonderful style when you leave the salon and also educate in recreating and maintaining the style long after leaving the Colors Hair & Skin Studio. Our staff is always available to answer your questions concerning our services, products, appointments or questions concerning maintaining your look.
We provide high standards of quality in our services combined with our competitive rates that makes us one of the best hair and skin studio. Colors Hair & Skin Studio has dynamic innovative, unique and friendly environment offering a wide variety of hairdressing services.